Foreward To The 1st Edition by Herman R. Purdy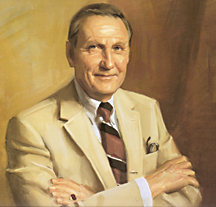 When John Dawes and I decided to take on this project, our intention was to provide a documentation of the organized breeds of cattle in the United States. An art-book format was chosen, and selecting the illustrations was Johns responsibility. We chose the Durhams, or Shorthorns, painted by W. H. Davis in 1853, for the book jacket because of their prominence in the pedigrees of so many breeds.
We decided to represent or suggest the breeds by reproducing historic paintings as well as photographs of ideal types. The idea of linking modern breeds to their ancestors through old paintings had been with me for some time. I credit my friend Harry Peters of Windholme Farm with helping me develop a critical eye for hunting and sporting pictures.
No one person can pretend to be an expert on all breeds of cattle, and I have relied heavily on materials from the various breeders associations and the good books listed in the bibliography. I am particularly indebted to Hilton and Dinus Briggs, Les Stephen and Ward Sullivan, Jr., Chilly Peery, and Orville Sweet for their works, which provided inspiration.
The discussion of phenotype is exactly what I taught in my years at Ohio State University and Pennsylvania State University. It is the ability to visualize an animal in ones minds eye through the use of reasons. The manner in which this skill is taught is as old as the paintings presented. I found examples of phenotype discussion 200 years old that sound perfectly contemporary. Animals representing ideal type do not presume to dictate how the breeds should look for all time. They are simply representative of what is considered good type" based on individuality and the performance of these animals or their offspring " at this point in time. By performance, I mean that in the show ring as well as in the field, as that has been my realm of experience.
Finally, a word about the format of this book. After having resisted 20 years of requests to write a textbook, and after 30 years of teaching from textbooks, it is my contention that too few people read them. Books should be a pleasure visually, and I hope this one is.
As a farm consultant and cattle judge (the only things at which I consider myself good), I have often wanted an attractive reference book about the merit of individual breeds to help clients choose a breed according to their likes, farm needs, and location.
Incidentally, the reasons people go into the cattle business are noble and varied, including making a contribution to a breed, improving efficiency in beef or milk production, or helping to revitalize a breed that may be in a slump due to lackluster leadership of the association or general poor quality of its gene pool. But I have found that people also get into the cattle business for a variety of other, less rational reasons. Perhaps they have seen a herd of white cattle from a train in France, or maybe they had good childhood experiences on a family farm raising a certain breed. One client of mine bought her first animal at public auction because it was born on her birthday! This client has had much success as an Angus breeder. Over the years, I have been called upon to provide consulting services to the owners of some of the leading herds of cattle in the world. Among them are Stonylonesome, Falklands, Royal, Sherwood, Crowfields, Summitcrest, Heckmere Highlands, Sayre, Windholme, Sir William, Dawn Acres, Waterhouse Ranch, Dunwalke, Kiata, and Paint Creek. I have found that the principles of breeding cattle are universal. Problems and long-range goals are pretty much the same. I have experienced conflicts not in working among various breeds" only in working among breeders.
It is the financial remuneration of consulting work that has given me the time and encouragement to pursue this book project. The good hospitality I enjoyed on my farm visits gave me the desire to own my own farm.
Two experiences in my consulting work stick out in my mind: one with then President Dwight D. Eisenhower at his Gettysburg Farm; the other at Royal Charolais in Greensburg, Pennsylvania.
I came to be a consultant for President Eisenhower and his Angus herd through Dr. W. L. Henning, my supervisor at Penn State and Pennsylvanias former Secretary of Agriculture. Dr. Milton Eisenhower, the Presidents brother, then president of Penn State University, was also instrumental.
Ellis Slater had recommended that the President contact me at Ohio State, but by the time we made contact, I was employed at Penn State. After making several vain attempts to meet me at the farm, the President invited me to the White House for dinner. I was only slightly unnerved – I forgot to pay the cab driver and had to backtrack. When I finally got inside the door, before introductions were made, Eisenhower shook my hand and said, Herman, weve had a hell of a time getting together, and I was perfectly at ease.
During one of my visits to Gettysburg, the President instructed Bob Hartley to run his cows out of a paddock, one at a time, in front of us. He then drew out a pen and pad and took notes on the reasons I gave as to their merits and faults. He was very interested in cow families and in identifying related individuals. No one could have been more serious about breeding cattle.
In 1972, Logan Dickerson, a structural engineer from western Pennsylvania, hired me to assemble a herd of Charolais cattle for his Royal Charolais herd, then at Uniontown and Greensburg, Pennsylvania. We sat down in his office, where he gave me a complete presentation on topography, land quality, long-term land use, and building facilities. He discussed the proximity of towns to his farm and problems that might be encountered. Long-range goals were set, some of which were to improve Charolais cattle by making them smoother-muscled, breeding-quality polled animals. His scope was broad. I looked at cattle from New Jersey to California, and with an open pocket book I was able to help assemble a great herd of cows. I have continued to enjoy this personal and working relationship. These are just two of many encounters that have enriched my life and career.
It is with great fondness that I dedicate this volume to those who used me as a consultant.

Written upon the completion of the book at the Huntingdon Farm office, 1985